18 Octapharma Plasma Locations
Interactive Map of Blood Donation Centers and Drive Locations
Become a Hero with Octapharma Plasma
Discovering Octapharma
Octapharma Plasma is a company committed to collecting plasma, which is used to create lifesaving medicines for patients suffering from complicated diseases.
They are based in the United States and, nationally, they manage more than 45 plasma donation centers and hire over 3,000 employees.
About the Parent Company
Octapharma Plasma is a part of a much bigger company,
Octapharma AG
. It is one of the largest producer of plasma in the world, located in Lachen, Switzerland.
In a span of over 30 years, they have achieved the following:
They have collected over 1.5 billion Euros in revenue.
They have expanded to 6,000 employees worldwide.
In 2014, they developed important projects like the next generation immunoglobulin and the latest fibrinogen product.
They have almost 80% of plasma sources from company-owned donation centers.
They also own 45 plasma donation centers in the US, and 9 in Germany.
Tracing the Roots
Go back in time and discover the beginnings of Octapharma Plasma:
1983
- Octapharma was established, with the company name being taken from the Greek word "octa" meaning "eight" (which also means "hemophilia A deficient people" in medical factor).
1985
- The first ever virus inactivated FVIII product named "octavi®" was proudly produced.
- The license for this innovative treatment was acquired, which became a gold standard in plasma production.
1990
- Octapharma obtained a fractionation plant from Chemie Linz, and launched its first production facility in Vienna.
1994
- After so many years of developing, they finally launched the intravenous immunoglobulin octagam®.
1997
- Octapharma Biopharmaceuticals (formerly Octagene) is established in Munich for the development of a human cell line of recombinant FVIII products.
1998
- They launched a new generation of products, replacing octavi® with high purity, double virus inactivated FVIII (octanate®) and FIX concentrates (octanine®F).
1999
- They acquired a second plant in Lingolsheim, France.
2002
- They acquired the plasma division of Biovitrum located in Sweden.
2003
- They started their expansion in North America.
2006
- They acquired Deutsche Gesellschaft fu?r Humaplasma (DGH) plasma centers.
2007
- They established their plasma service company named Octapharma Plasma Inc. (OPI).
2012
- They opened the new Institute for Recombinant Protein Research and Development headquartered in Heidelberg, Germany.
2014
- The human cell line recombinant FVIII (Nuwiq®) was approved by the European Commission.
What Octapharma Plasma is All About
Commitment
Since 1983, Octapharma Plasma has been committed to patient care and medical innovation. They are dedicated to improve patients' health and lives by providing quality plasma products across the world.
Mission
Octapharma Plasma is committed to serve patients with safe and optimum use of human proteins. The company's core missions are:
to ensure customer satisfaction by providing excellent donor experience
to provide enough supply of quality plasma to make lifesaving medicines
To bring longer life to patients has always been the main purpose of this company. In addition, they are always innovating their research with their development team.
Vision
Octapharma Plasma's focus is their shared responsibility for the trust that physicians and patients around the world gave to them.
They have developed the following strategic visions that will help them reach their goal:
gain access to the international market by increasing their product portfolio
triumphantly enter the recombinant industry
make plasma available for everyone
hire only the best employees and have an open and transparent communication with them
With these visions, Octapharma Plasma is working hard to deliver plasma-related products and services that consistently and satisfactorily meet the regulatory requirements and standards of the industry for product quality, safety, timely delivery, and ease of working.
Octapharma Plasma's Workforce
Meet the team behind Octapharma Plasma:
CEO and Executive VP: Judy Smith
VP, Finance: Barry Pomeroy
Senior Directors:

Operations: Bill Griner
Supply Chain: Alice Stewart
HR, Training and Development: Kathy Taylor
Information Technologyt: Ray Reyes
Regulatory Affairs/Quality Assurance: Monica Byrd
Donate Plasma Today!
Plasma donors are very important in Octapharma Plasma's ongoing success, that is why they strive hard to create a positive donor experience. They focus on safety, cleanliness and customer service that make dedicated plasma donors come back for more donation, week after week and year after year, as much as possible.
Time to Donate!
First time donors must have knowledge of the following:
What to Bring
Don't go to any plasma center unless you have the following with you:
latest valid photo ID (e.g. driver's license)
social security ID card
proof of your current address (e.g. a letter or bill of current lease within 30 days)
Body Requirements
These are the general requirements for plasma donors:
age: 18-64 years old (19 if living in Alabama)
weight: at least 110 pounds
must be in good health
must have a healthy vein for drawing blood
must not have gotten ear and body piercings, body tattoos or permanent makeup in the past 12 months
Donors who have Rh-negative blood are special, because their blood is important to donate for a special antibody program.
What to Expect
On the day of donation, the following activities are expected to happen:
health screening
answering of medical questionnaire
taking of blood samples
These are important to ensure the eligibility of the donor.
Why Should You Donate?
Octapharma is known to be a reputable company in plasma expertise worldwide. Obviously, plasma can't be made artificially, so the process of plasma donation is essential.
By donating plasma, you can save lives and become a true hero. Octapharma is committed to customer satisfaction and safety, so rest assured that your plasma will be put to good use.
Other Blood, Plasma & Cord Companies
---
Paid Plasma USA Regional Map
---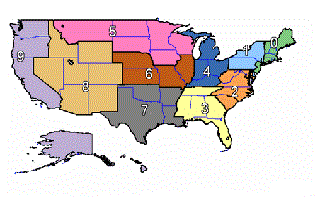 North East
Mid Atlantic
South Atlantic
South East
East North Central
North Midwest
West North Central
West South Central
Mountain
West Coast
Select Popular Cities from below:
---
Albuquerque, NM.
Anchorage, AK.
Asheville, NC.
Atlanta, GA.
Austin, TX.
Baltimore, MD.
Bangor, ME.
Baton Rouge, LA.
Billings, MT.
Birmingham, AL.
Boise, ID.
Burlington, VT.
Canton, OH.
Cedar Rapids, IA.
Charleston, SC.
Charlotte, NC.
Chattanooga, TN.
Cheyenne, WY.
Chicago, IL.
Cincinnati, OH.
Cleveland, OH.
Colorado Springs, CO.
Columbus, OH.
Dallas, TX.
Denver, CO.
Duluth, MN.
Eau Claire, WI.
El Paso, TX.
Eugene, OR.
Evansville, IN.
Pittsburgh, PA.
Fargo, ND.
Fort Myers, FL.
Grand Rapids, MI.
Harrisburg, PA.
Honolulu, HI.
Houston, TX.
Huntington, WV.
Indianapolis, IN.
Jackson, MS.
Jacksonville, FL.
Lansing, MI.
Las Vegas, NV.
Lexington, KY.
Lincoln, NE.
Little Rock, AR.
Los Angeles, CA.
Louisville, KY.
Manchester, NH.
Memphis, TN.
Miami, FL.
Milwaukee, WI.
Mobile, AL.
Nashville, TN.
New Haven, CT.
New Orleans, LA.
New York, NY.
Norfolk, VA.
Ogden, UT.
Omaha, NE.
Philadelphia, PA.
Portland, OR.
Poughkeepsie, NY.
Providence, RI.
Raleigh, NC.
Reno, NV.
Richmond, VA.
Rockford, IL.
Sacramento, CA.
Saint Louis, MO.
Saint Paul, MN.
San Antonio, TX.
San Diego, CA.
Savannah, GA.
Scottsdale, AZ.
Seattle, WA.
Sioux Falls, SD.
Spokane, WA.
Springfield, MO.
Staten Island, NY.
Tampa, FL.
Tempe, AZ.
Texarkana, AR.
Topeka, KS.
Trenton, NJ.
Tulsa, OK.
Tupelo, MS.
Washington, DC.
Wichita, KS.
Wilmington, DE.
Worcester, MA.
Select State from below:
---
Popular USA Zip Codes
---