BloodBanker is seeking and supporting creative projects that need funding to get into production and be introduced into a larger market. With the help of Kickstarter.com, the world's largest funding platform for creative projects, BloodBanker gets to help promising and potentially great projects from the world's brilliant minds through funding and pledges. Check out other projects we've funded here.
One of the projects that BloodBanker has funded is Spellbound Magazine, a children's fantasy e-zine edited by Raechel Henderson and Marie Tentchoff. It is published by Eggplant Literary Productions and is designed for kids ages 8-12.
What is Spellbound Magazine?
According to its editor Raechel Henderson, the whole idea of Spellbound Magazine is to make something we would have read when we were kids. Spellbound is a quarterly magazine where each issue has themes that revolve around fantasy creature such as dragons, shape-shifters, trolls and griffins.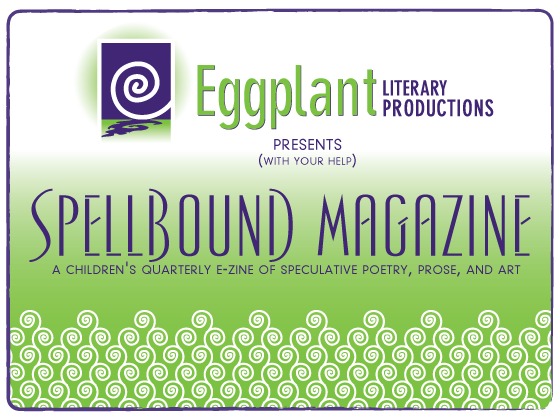 They published a total of 16 issues from 1999-2003 but in 2003, they stopped publication because of budget shortages. The magazine received many glowing feedback from readers, parents and teachers, but because they have no advertisements and the cost of postage and printing became too heavy to bear, Eggplant Literary Productions had to stop their mission in creating great stories.
But almost after a decade of resting, the creators of Spellbound are back with a blast! They've decided to relaunch the magazine and they are going online. Eggplant Literary Production takes advantage of the increase of e-readership and they want to publish Spellbound as an ePub readable on Kindles, Nooks and other e-readers. In this way, they can bring fiction, art and poetry to an even larger audience than ever before.
They will publish four issues per year in ePub format and issues will be available from Barnes & Noble, Smashwords and Amazon for $5.00 each. You can also subscribe to them; subscriptions will be available with issues being e-mailed to subscribers for only $20 a year.
Spellbound Magazine has been Successfully Funded!
Luckily, Eggplant Literary Productions reached their funding goal of $4000 on June 9, 2012. With the help of 124 generous backers, Spellbound Magazine will come to life on December 2012 with their 1st issue – The Winter 2012 (Rings and Other Magic Things).
The lineup for their projects are:
Winter 2012 – Rings and Other Magic Things
Spring 2013 – Changelings and Doppelgangers
Summer 2013 – Dragons
Fall 2013 – Creatures of the Deep Dark Woods
The funded money will go to paying for content and production costs, and they can expand their readership and secure their second year and beyond. And since they are going electronics, the team will be able to pay their contributors more this time since they don't need to spend much on the printing anymore.
Spellbound Magazine is a product of few of the world's creative minds and passionate hearts. In behalf of the Eggplant Literary Productions, we would like to thank all the amazing backers who believed in this project. Spellbound Magazine provides a medium where people of all ages can believe in fantasies and magic, and where everyone who reads this can be a child once again.