Animal Blood Bank is known as Animal Blood Resources International, one of the most leading and state of the art veterinary provider of transfusion and blood banking products. It's been in the business for more than 25 years providing cats and dogs blood bank and provides the highest quality blood products.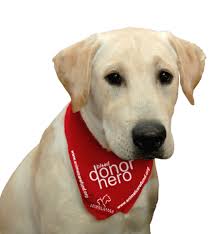 Moreover, it is the only veterinary blood bank with licensed of USDA and the California Department of Food and Agriculture, and the inspection and shipping approved by Canadian Ministry of Agriculture.
To participate in blood donor program, recruiting dogs with age from 1 to 5 years old at least 50 pounds or more, are blood typed and extensively screened via PCR for hematological infectious diseases. It requires dog to donate blood every two months or six times per year for two years. It requires to perform a brief physical check-up to ensure the health condition of the dog. It will takes under an hour for the entire procedure.
It provides the annual vaccination for free, complete physical exam by a board certified clinician and a free unit of blood products once your dog needed it. Follow these three easy steps: blood typing, comprehensive physical exam and complete blood cell count (include chemistry profile, heartworm test, fecal analysis and urinalysis).
For active adoption program, please ask for help and assistance from rescue organizations to place dogs and cats in their better homes. If you have dog that meets the requirements and interested to participate, please learn more on site at Bloodbanker.com
Related posts: