This article aims to compare and contrast BioLife Easy Scheduler and BloodBanker.
The BioLife Easy Scheduler is an online organizer that allows you to schedule an appointment. The site is primarily a scheduler for all BioLife and affiliate plasma banks. To make an appointment you would be asked to fill up a form and wait for the time your profile is pending review.
The BloodBanker site search tool is a directory of the majority of blood and plasma centers in United States since 2003 and recently added centers in 9 provinces in Canada. Anyone can use the search boxes to find blood, cord and plasma banks either by entering the zip code, typing the company name or by choosing which state/province. This site also has category searches when you scroll down the page. Categories are: Company, US State, City and Canadian Province. Category searches present all relevant data in a list form which are linked to the results.
Both these sites allow you to search for the various branches of BioLife Plasma Services, though BloodBanker site lists other centers as well. Both sites provide the complete address of the center and for the purpose of making appointments, they also provide contact numbers.
The BioLife Easy Scheduler is your online appointment book. Registration requires you to fill the sign-up page with your email address, password and location. As you sign-in to the site, you'll see a dashboard which is divided into four sections.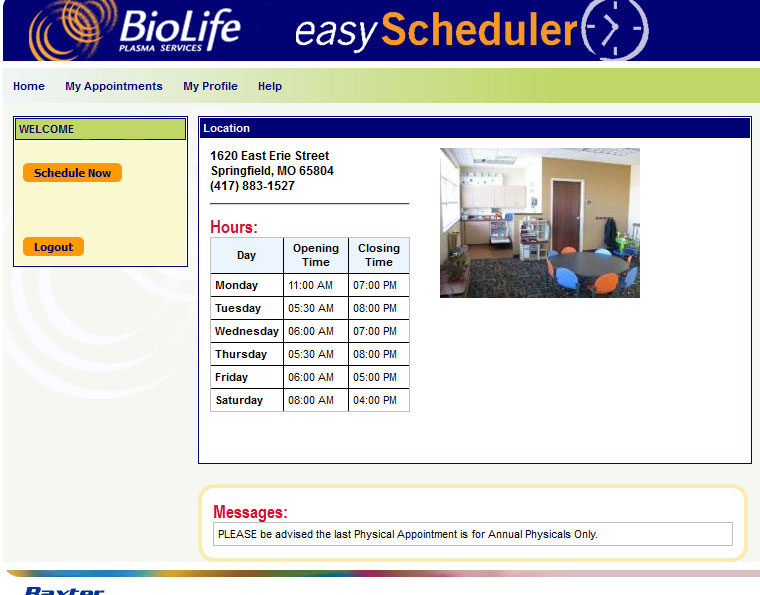 The Home is the welcoming page where you instantly see the address, the contact number and the hours of operation.
There's a calendar that appears in My Appointments in which you'll mark the exact date of your appointment.
All information that are related to you (such as personal information, preferences of schedule and history of donation) are listed in My Profile. It's also the section where you can make changes to your email address and password. All frequently-asked-questions are posted in Help.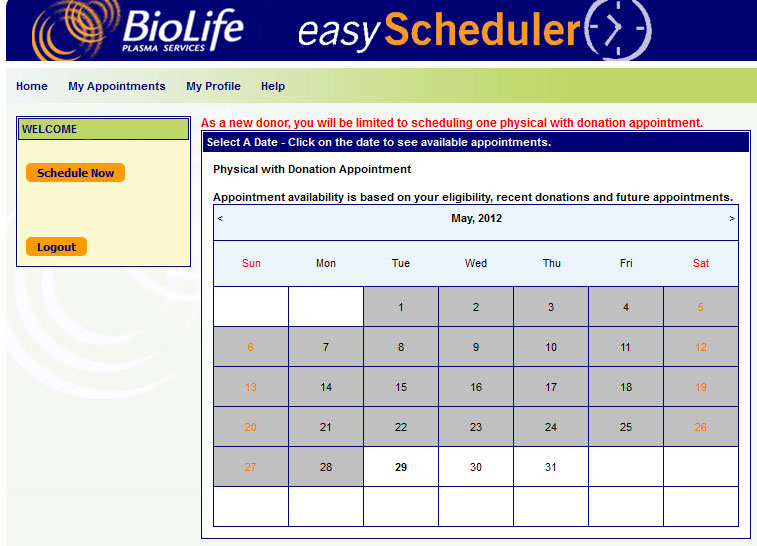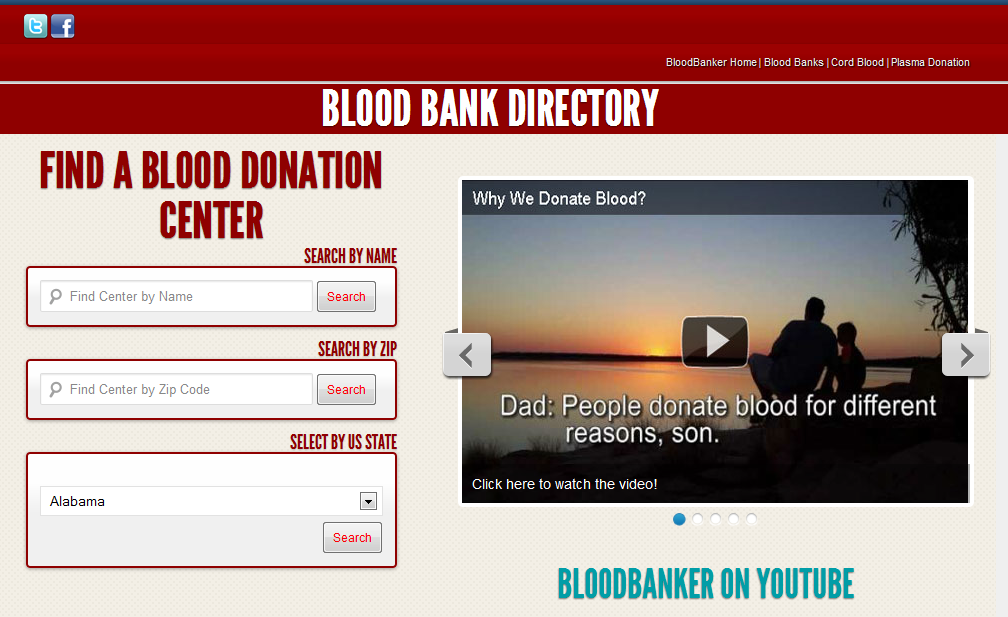 In BloodBanker, an email address is not needed for registration. You can instantly see all plasma banks (not only BioLife) as you click www.bloodbanker.com/banks.
Should you be living in Texas, California or Alberta in Canada, you can immediately search for a specific center when you categorize it according to name, zip code or state.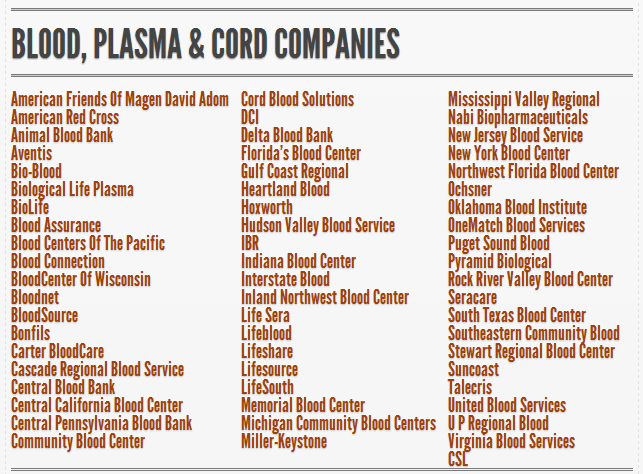 Each page of a center provides an online map powered by Google Map. The page also contains the complete address, contact number for phone appointment and comments made by real donors. As of this writing, the BloodBanker Directory contains more than 7000 comments from donors to help you decide which center is for you.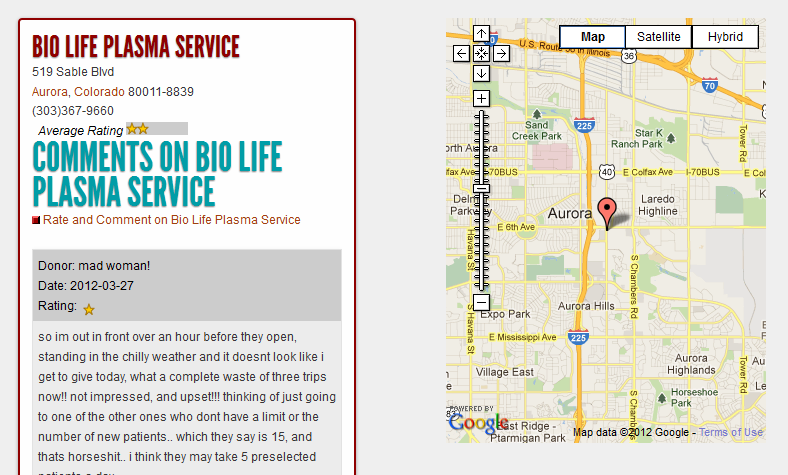 Today, most people have online access albeit not all have fast internet connection at home. Giving people (who are interested in donating and giving their plasma away) information fast and fuss free is what an online directory is all about. Everyone has the desire to donate plasma, we see no reason why they have to spend time filling out forms and confirm their profile before doing so.
BloodBanker site is accessible search anytime and anywhere, all you need is to get online and get the information you are looking for.
Related posts: