Malaria refers to a fatal disease that kills thousands of people in third-world countries. Centers for Disease Control and Prevention (CDC) recorded 97 cases of transmitted malaria all over United States between the years 1963 to 2011. The World Health Organization released an investigation and found out that more than 600,000 in 2010 were dead due to malaria (CDC, August 2012).
Malaria remains as one of the most common transfusion-transmitted infections (Blackwell Publishing, 2006). According to WHO's World Malaria Report, Uganda reported and confirmed more than ten million malaria cases in 2010. Other countries with high malaria alert in all its areas are Afghanistan, Angola, Benin, Bhutan, Burundi, Chad, Comoros, Congo, Dominican Republic, Gabon, Gambia, Ghana, Guyana, Haiti, India, Iran, Iraq, Liberia, Malawi, Malaysia, Mali, Namibia, Nicaragua, Nigeria, Pakistan, Papua New Guinea, Somalia, Sudan, Swaziland, Togo, Zambia and Zimbabwe (Hema-Quebec, 2010).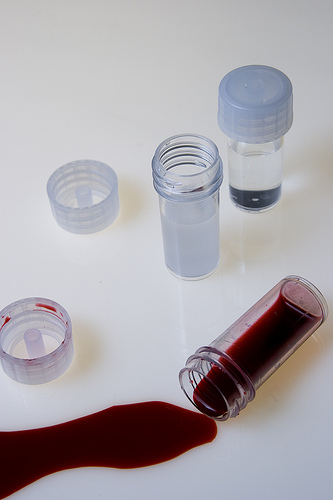 There are still malaria cases in other continents apart from Africa. In Europe, United Kingdom in particular, five people were confirmed dead in a total of 1660 cases in 2004 (Blackwell Publishing, 2006). In United States alone, 1,500 Americans are diagnosed each year.
Due to these left and right widespread of malaria, blood banks all over the world were worried. Too many cases of malaria cases mean two things. First, many donors will be deferred. Second, the blood supply will be low.
Come to think about it. You're ineligible to give blood should you've been to countries where malaria is prevalent. You are advised to wait until twelve months (American Red Cross, 2012). In case you came from a vacation and you suddenly become sick, you're neither allowed to donate blood, sell plasma nor transfuse blood to someone until the treatment is completed. You can only donate blood after three years.
There's no perfect solution for this crisis. Blood banks can only create a better way of protecting the supply. As of the moment, it's strongly recommended to conduct a thorough screening to all blood donors by handing out a questionnaire. This is one of the easiest and inexpensive ways to evaluate your eligibility. It's expected for the questionnaire to ask questions related to the geographical malaria-infected location, the length of visit in the location and the history of your health.
Acquiring Malaria
You immediately acquire this life-threatening disease when you're bitten by an Anopheles. Anopheles is a mosquito that's commonly found in six continents except Antarctica. The female Anopheles is believed to be the malaria carrier. Its life span is more than two weeks to a month if held in captivity (Wikipedia, September 2012). CDC confirmed that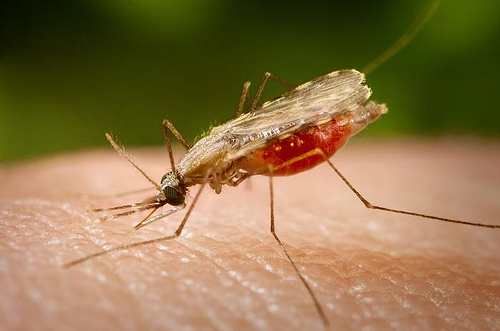 Anopheles mosquitoes are not only found in endemic countries such as Uganda and Malawi but also in countries where Malaria was eradicated.
Symptoms of malaria are visible between 10 to 15 days after the bite. You'll experience chills, fever, muscle aches and extreme exhaustion. Malaria becomes deathly should its plasmodium falciparum (a type of parasite that attacks the blood cells) is left untreated. At this worst level, you'll have complications such as destruction of red blood cells (anemia), jaundice, kidney failure, liver failure, seizures, internal bleeding, respiratory failure (pulmonary edema), mental confusion, meningitis and death.
Malaria is treated should you consult a doctor once the symptoms appear. Before the treatment begins, your doctor requires you to undergo a series of physical examinations. First, you'll be advised to have a complete blood count to verify if you're anemia-positive. Then, a malaria blood smear shall be performed within the six to twelve hour interval to confirm a diagnosis. Your doctor can immediately find an enlarged liver in your test results should your blood system is infected by malaria (CDC, 2012).
Treatment for Malaria
A thorough assessment of your clinical status is needed before the treatment. The application of malarial drugs is dependent on your age, weight, drug allergies and history of other illnesses. If you're a female, it's also important to take note if you're pregnant or not. Pregnant moms are vulnerable to malaria drugs. The treatment drugs make their immune system extremely weak (World Health Organization, 2003). For this, health experts highly-recommends certain drugs to pregnant moms. Proquanil and quanine are considered safe drugs during pregnancy. The falciparum malaria is, however, resistant to chloroquine (OnlyMyHealth, March 2011).
In the United States, you're treated for malaria either by oral medicine or by intravenous infusion. Chloroquine, atovaquone-proguanil, artemether-lumefantrine, mefloquine, quinine, quinidine, doxycycline, clindamycin and artesunate are active malarial drugs that aim to kill the parasite in the blood cells (CDC, 2010). The primaquine is also an active dug used to treat an inactive parasite in the liver.
World Malaria Day
Awareness is a key to fight ignorance. That's the reason why World Malaria Day is celebrated annually (April 25th). This celebration began in Africa in which hundreds of children and adults were dead. Just this year, the World Malaria Day proves to be a successful campaign. It continues to develop various efforts in controlling the  spread of the disease worldwide.
Other sources:
CDC – Malaria
NCBI
CDC – Malaria Facts
Malaria.com
CDC – Treatment
CDC – World Malaria Day
Malaria & Blood Transfusion
WHO