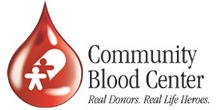 Community Blood Center (CBC) is a non-for-profit organization that started its operation in September 1964. Its first headquarters was situated at the base camp in Fidelity Medical Building in Dayton, Ohio.
A year after its founding, the CBC already served all general hospitals in Dayton. In 1967, it decided to further extend its blood distribution services to 24 hospitals in 15 countries.
It was in 1994 when CBC changed its name to Community Tissue Services (CTS). For this, new branches were opened in 10 different cities. These cities are Fresno, Fort Worth, Portland, Medford, Indianapolis, Boise, Toledo, Memphis, Indiana and Connersville. From then onwards, the bank provided blood tissue services in more than 2,000 hospitals across the nation.
What to Donate:
Community Blood Center accepts whole blood donation, plasma, platelets and bone marrow. For whole and other blood components, qualifying donor should be 17 years old and in perfect health condition. Perfect health condition means you need to feel 100% before and during the day of donation.
You'll surely pass the series of screening should you weigh at least 110 pounds. You must also present the CBC donor card with your photo upon arrival.
You're only allowed to donate whole blood every 56 days. For plasma and platelet donation (apheresis), the recommended frequency is 28 days and once in seven days for platelets-respectively.
You're permanently deferred as a donor should you're sick with malignant diseases such as hepatitis, HIV, CJD and other blood diseases.
Anyone interest in donating but is just 16 years old is still allowed to donate as long as their parents sign the downloadable consent form. The form must be signed by the parents or court appointed guardian. Submit this to the assigned chairperson when you arrive at a blood drive.
Donation Pay: none
Schedules & Operating Hours:
Making appointments is important and all types of donors are encouraged to call the center before visiting. For contact numbers and online maps, see this directory.
All CBC branches are Food & Drug Administration-accredited and their laboratories have thoroughly passed the standards mandated by Clinical Laboratory Improvement Amendments (CLIA). The CBC is a member of American Association of Blood Banks (AABB) and their tissue banking services are accredited by American Association of Tissue Banks (AATB).
Therefore, rest assured that when you visit one of the branches listed below, everything that you need and expect are simply around you.
Community Blood Center

Community Blood Centers – Dayton

349 S. Main Street Dayton, OH 45402

Contact #: (937) 461-3450

Mon – Thu: 8 AM – 6 PM

Fri: 7 AM – 4 PM

Sat: 7 AM – 12 NN

Community Blood Center – Middletown

3990 Roosevelt Blvd., Suite C Middletown, OH 45044

Contact #: (513) 727-1995

Mon: Closed

Tue: 12 NN – 7 PM

Wed: 11:30 AM – 6:30PM

Thu: 2 – 6:30 PM

Fri: 8:30 AM – 4:30 PM

Sat: Closed

Community Blood Center – Richmond

4450 Garwood Place Richmond, IN 47374

Contact #: (765) 962-6329

Mon: 2 – 6:30 PM

Tue: 8 AM – 4 PM

Wed: 11 AM – 6:30 PM

Thu: 2 PM – 6:30 PM

Fri: 8 AM – 4 PM

Sat: Closed

Community Blood Center – Springfield

2200 N. Limstone St. Suite 106 Springfield, OH 45503

Contact #: (937) 399-2611

Mon: 9 AM

Tue/Wed: 3 – 7 PM

Thu: 11 AM – 4 PM

Sat: Closed

Community Blood Center – West Chester

8731 Union Center Blvd. West Chester, OH 45069

Contact #: 537-6766

Mon: Closed

Tue: 10 AM – 7 PM

Wed: 8 AM – 5 PM

Thu: 3 – 7 PM

Fri: 7:30 AM – 4 PM

Sat: 7:30 AM – Noon
A lot of communities rely on donors to sustain the blood supply. When disaster strikes or an influx of unscheduled surgeries happen a dent in the stocks will mean lost lives. Which is why we are thankful that blood centers such as CBC exists. Blood centers play an important role in preserving a quality healthcare in Ohio and its nearby cities.
Source:
Related posts: