Christmas is a season of giving. It does not only mean you give gifts but you can also save someone's life by extending their lives. By just donating blood, you can save them and live a life without feeling pain.
The New York Blood Center (NYBC) offered a new way of celebrating Christmas. The blood center is suggesting gift ideas in three forms.
First, you donate blood in someone's honor. It may be your father, mother, brother, sister, uncle, grandfather or grandmother.
Second, you share your story on NYBC Facebook Page. If you have an account on Facebook, just key-in "NYBC Facebook Page" on the search bar to join the page. Feel free to write anything there.
Lastly, you encourage others to donate blood with a post on your own. Feel free to download or print one of their four holiday cards and give it to your special someone.
NYBC's Chief Medical Officer, Beth Shaz expressed her gratitude to everyone who will participate in the campaign.
"Think about all the people in your life who've been in a car accident, or had surgery, or are dealing with cancer.  They probably got a blood transfusion, especially at this busy time of year, we need to make sure that blood is always available for whoever needs it."
The New York Blood Center is not affiliated with American Red Cross. They are different bodies. However, they choose to join hands to campaign the importance of blood donation by coming up a viral video entitled "The Perfect Gift."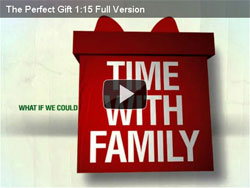 Related posts: