Gamification is a business term which refers to the application of gaming elements in non-gaming settings. Its primary goal is to make of game mechanics such as points, badges, challenges, level of difficulty in an effort to encourage people to act and boost customer participation.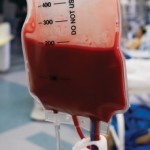 Positive reinforcement is the fundamental and psychological principle in gamification. It either gives an incentive to those who receive less or increase the ongoing incentive. Some popular business corporations that gamified their marketing campaign are Nike, Coca-cola, Chase and eBay.
Nick Pelling was the one who coined the term in March 2004. The term went viral six years later. The year was 2010 when it was used by entrepreneurs and managers worldwide to achieve desirable engagements on the website they are promoting.
Gamification & Blood Donation
"About 17% of non-donors have never thought of donating," this is what the stat says. The reasons for not donating include differences in perception, being scared of the needle and tight schedules at work. Should these reasons multiply, there will be a massive shortage in supply. More people around the world will suffer and more innocent lives will feel pain.
To solve the crisis, the techniques in gamification need to be applied. Blood banks in the country such as American Red Cross, Carter Blood Care, etc. show their deepest gratitude by serving cookies and a glass of juice. This technique becomes a simple way of helping donors recuperate. Other strategies are also done to inspire more people to give blood at least three times a year. Qualified donors are awarded points for every visit. The more points they receive by the end of month or year, they will receive personal items such as keychains, shirts, pens, movie tickets, mugs, deck of cards, jacket, tumbler etc.
Plasma banks such as Talecris, BioLife, Biomat USA, PlasmaCare, CSL Plasma and SeraCare pay its visitors after a session of plasmapheresis. These plasma collection centers are controlled by pharmaceutical companies and they need to collect human plasma to operate. Without fresh plasma, it's impossible for these pharmaceutical laboratories to manufacture vaccinations containing immunoglobulins and sell medicines for blood disorders such as anemia, hemophilia, sickle cell anemia, hemochromatosis and Von Willebrand disease.
In important events such as World Blood Donor Day and US National Blood Donor Month, organizers of blood drives and bloodmobiles conduct a number of amusement activities such as raffle draws, poster making contest, quiz bees and free lectures to draw attention. They also use social networking sites such as Facebook and YouTube to circulate the good cause.
Related posts: