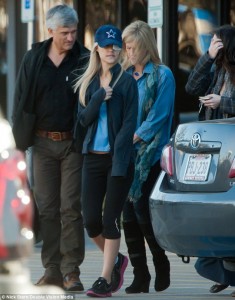 Lauren Scruggs was a successful twenty-three-year-old model and fashion blogger before she met a plane accident as she was walking in a propeller to view the Christmas lights two weeks ago. The accident forced her to lost her left eye and left hand.
"She really shouldn't be alive, so we feel blessed in that and although she has some challenges ahead, we're lucky to have her," her mother Cheryl Scruggs said.
Recovering in a rehabilitation center in Dallas, it was confirmed by her friend, Amy Beachum, that she was recovering and was ready to get back in the gym.
"Lauren has a long recovery, although she's doing very, very well. She's recovering well. Her spirit is wonderful. The same old Lauren."
Hundreds of people were moved by Scruggs' story and her closest friends decided to organize a fundraiser-blood drive event to give respect to the fashion blogger. Forty-three pints of blood were collected on December 18 (Sunday) and the fundraising event raised $4000.
LoLo was the name of Scruggs' magazine online and Lora Ewing, another friend who's a co-owner of LeeLee Rox, got inspired to create hats named after the magazine. She sold it and all earnings were expected to be enough to pay Scruggs' medical bills. Other donations were also accepted at any Frost Bank or http://lolomag.com/2011/12/lauren-scruggs-hope-fund/.
"When that happened to her, we wanted to do whatever we could to help her," She said. "I couldn't believe it. I was shaking. I didn't know. I still can't believe it."
Update: Lauren Scruggs was spotted by Double Vision Media on January 20, 2012 as she and her parents were leaving a hospital in Dallas (pictured above). Scruggs was clearly in good spirits despite of her bandaged left eye.
Photo courtesy of: dailymail.co.uk
Related posts: