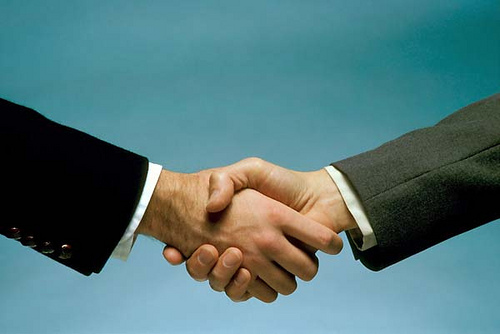 About 3,000 different franchisers are operating in United States alone. These franchise businesses generated eighteen million jobs and contribute over $2.1 trillion to country's economy and 50% of its retail sales. Entrepreneur.com enumerates the ten top franchises of 2012 and Hampton Hotels, a privately-owned mid-priced hotels, tops the list. It was followed by Subway, 7-Eleven, Sevpro, Days Inn, McDonalds, Denny's Inc., H&R Block, Pizza Hut Inc. and lastly, Dunkin' Donuts.
Give Help, Save Lives
Most of these franchise businesses, especially those that are listed above, have never failed to provide quality products and services to the general public. Once you say their name to a person sitting beside you, it instantly rings a bell and the person you're talking with starts enumerating the good experiences he has with the company.
However, for the reason that the marketing loop has no endpoint, these businesses are still looking for ways to boost the recognition of their brand.
And, is there a better way of doing it other than to give back?
Giving back to your community is one of the ways to give your brand a boost. When businesses are giving back, they are not only giving the people a big reason to remember them but they are also helping them raise their morale.
When New York City was attacked on September 11, 2011, various members of the global franchise community hurriedly aid the victims. Radioshack, an American franchise of electronics, organized a three-day blood drive while employees of American Leak Detection, Computer Moms International, Franchise Concepts International and Anderson's Frozen Custard and Beef give blood. McDonald's and Hot Dog On A Stick extended their hands by serving more than 250,000 meals, refreshments and lemonade to hospitals and blood banks. Smoothie King, a healthy food retailer, joined hands with American Red Cross to raise more than $415,000 for relief funds.
Lionsgate is the leading entertainment company for independent films. The company released a seven-series franchise film entitled SAW. SAW is a low budget horror film shoot for eighteen days that became a worldwide box office upon its release in 2004.
As a way of giving back, Lionsgate decided to partner with American Red Cross to sponsor Give Till It Hurts, an annual blood drive event that encourages young filmgoers to donate whole blood. It was reported that 4,200 pints of blood were collected that year and two more digits were added to this number when the second and third film of the series premiered on 2005 and 2006, respectively.
Related posts: