BloodBanker is seeking and supporting creative projects that need funding to get into production and be introduced into a larger market. With the help of Kickstarter.com, the world's largest funding platform for creative projects, BloodBanker gets to help promising and potentially great projects from the world's brilliant minds through funding and pledges. Check out other projects we've funded here.
One of the projects that BloodBanker has funded is "Candida", a play by George Bernard Shaw that is put to life on stage by the White Heron Theatre Company. White Heron Theater asks the support of the Kickstarter community to help them bring Candida to the Edinburgh Festival Fringe, the world's largest arts festival, this August 2012.
What is Candida?
"Candida" is a comedy written by playwright George Bernard Shaw and is one of Shaw's personal favorites. The play revolves around the story of the main characters: clergyman James Morell, his wife Candida and youthful poet Eugene Marchbanks, who is also inlove with Candida. "Candida" explored theme of Victorian notions of love and marriage and social morality. White Heron's production of "Candida" challenges the audiences about their views of the sexes and touches them on a personal level.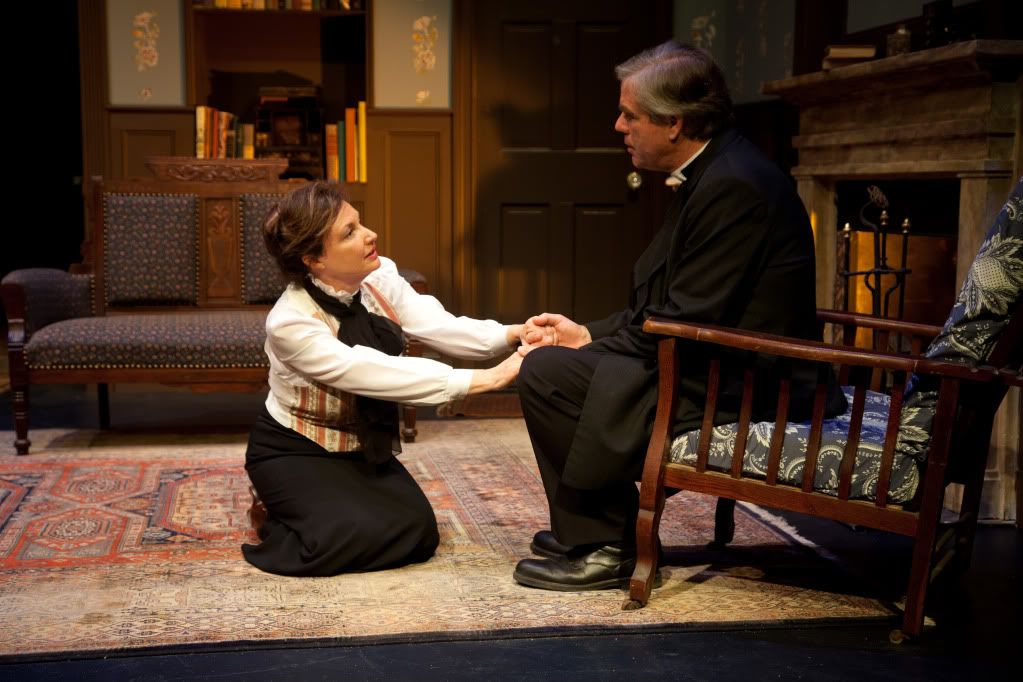 What is White Heron Theatre Company?
White Heron Theatre Company is a professional theatre organization based in New York City and Nantucket Island, USA. They have performed off-Broadway in New York. The group's mission is to make a character-based living theatre that can transform audiences by affecting them in a deep and personal way.
White Heron came up with a different approach to theatre where they expanded the boundaries of classical theatre and made it personal for modern audiences. The team brought "Candida" on stage last January 2012, and with the positive response from audiences, White Heron wants to bring the play to Scotland, the home of the world's largest arts festival – Edinburgh Festival Fringe.
Why Support Candida?
There are many reasons why one would watch and support a theatrical performance. For some, performing arts has direct impact into their lives while some find theatre promising and enriching. The theatre has many underlying themes that tickle an audience's intellect and evoke one's understanding of social issues. Candida is relevant in the society because it covers issues of feminism, socialism and religion – three of the most pressing issues today. With the help of the Kickstarter community, we can bring a promising and unique play like "Candida" into the capital of Scotland, in a time of the year when all performers across the globe gather and perform in the name of art.
Update: Candida Has Reached Its Funding Goal Of $29,000! On Behalf Of White Heron Theatre Company, We'd Like To Thank The Other Generous Sponsors Who Helped Funded Candida. With our support and faith in Candida, we can bring contemporary, classical theatre to the world stage!
Related posts: