Blood donors are people from every walk of life. They are students, government employees, private workers, business executives and many others. Indeed, they are ordinary people but they possess one thing in common, a generous heart.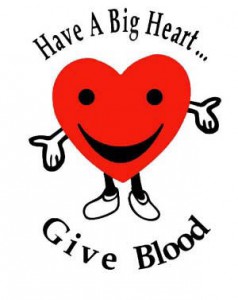 Blood donors play an important role in the field of modern health care. They are the ones with the desire to give and help common people and contribute in the betterment of the society. This will get through the help of modern procedures of blood centers or blood banks. All blood transfusions would not be possible if not taken with a safe, secured and reliable blood supply.
If you've donated, then its a great honor to be part of this team. You have made the best decision to save a life, to contribute in the struggling condition of blood supply for accident victims, cancer patients, patients under surgery, children with blood disorders and a lot more. If you've never done this, then it's time to do this because your donation is always in demand.
It is estimated to be almost 200,000 donors are expected to attend the blood donation and give blood this last quarter of the year to protect the blood supply. This calls for more people to get off the bench and start giving blood. The required number of donors must attend the blood session to replace those who can no longer donate for health or other reasons. It is compulsory to participate more of those people aging 17 to 24 years old. These young donors are crucial and few to come and commit in the blood donation.
To raise awareness of the need for new donors, lots of online and on site advertising and campaigns have been done by the blood centers and blood banks. There are many recent updates to the websites to encourage everyone to easily register and manage appointments. More of newly launched apps for iPhone and Android are out now to used for registering, booking, changing and canceling appointments for donating blood.
Requirements for qualified donors must be fit and healthy, weighing over 7 stone 12 lbs or 50kgs and age starting from 17 to 66 or up to 70 if you have given blood constantly or been continue donating for the last two years.
One of the most common reasons that people do not donate blood is that people have never been asked. The most important role of blood drive coordinators or committee member's job will be to ask. Hosting a blood drive needs a partnership between a blood center or blood bank and blood donors. Blood centers offer a suitable location, recruit and schedule donors, and publicize the drive. Don't worry Bloodbanker will do the rest and you donors it's time to give back to your community.