9 Indiana Blood Center Locations
Interactive Map of Blood Donation Centers and Drive Locations
The Indiana Blood Center (IBC), an industry leader, is one of the largest independent blood centers in the United States. It is a non-profit, community service organization dedicated to saving lives and enriching the communities it serves. Indiana Blood Center collects, tests, processes, labels and distributes nearly 200,000 units of blood and blood components to more than 60 hospitals throughout Indiana. The company relies 100% on volunteer donors who give selflessly throughout its 13 donation centers and extensive mobile donation operation. IBC is the direct descendant of the Community Blood Bank of Marion County, established in 1952 by representatives of all the county hospitals and co-sponsored by the Marion County Medical Society and the Marion County Hospital Association. The Blood Center's work expanded to meet demands. Throughout the years, IBC has grown and several other blood collection centers were added. Licensed by the FDA and the Indiana State Department of Health, and accredited by the American Association of Blood Banks (AABB), the Indiana Blood Center is also a member of America's Blood Centers (ABC), an organization representing community blood centers nationwide. Beyond collection, preparation, testing and distribution of blood components, Indiana Blood Center supports Indiana patients by performing specialized testing in its HLA/DNA and Immunohematology Reference Laboratories. It also participates in the National Marrow Donor Program, managing Indiana's database and matching Hoosier bone marrow donors with recipients in need. IBC's staff of more than 450 technicians, administrators and blood professionals performs not just a job, but a community service on a daily basis.
Other Blood, Plasma & Cord Companies
---
Paid Plasma USA Regional Map
---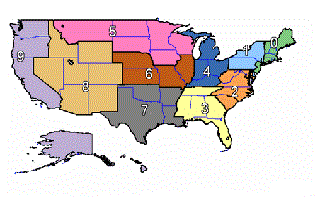 North East
Mid Atlantic
South Atlantic
South East
East North Central
North Midwest
West North Central
West South Central
Mountain
West Coast
Select Popular Cities from below:
---
Albuquerque, NM.
Anchorage, AK.
Asheville, NC.
Atlanta, GA.
Austin, TX.
Baltimore, MD.
Bangor, ME.
Baton Rouge, LA.
Billings, MT.
Birmingham, AL.
Boise, ID.
Burlington, VT.
Canton, OH.
Cedar Rapids, IA.
Charleston, SC.
Charlotte, NC.
Chattanooga, TN.
Cheyenne, WY.
Chicago, IL.
Cincinnati, OH.
Cleveland, OH.
Colorado Springs, CO.
Columbus, OH.
Dallas, TX.
Denver, CO.
Duluth, MN.
Eau Claire, WI.
El Paso, TX.
Eugene, OR.
Evansville, IN.
Pittsburgh, PA.
Fargo, ND.
Fort Myers, FL.
Grand Rapids, MI.
Harrisburg, PA.
Honolulu, HI.
Houston, TX.
Huntington, WV.
Indianapolis, IN.
Jackson, MS.
Jacksonville, FL.
Lansing, MI.
Las Vegas, NV.
Lexington, KY.
Lincoln, NE.
Little Rock, AR.
Los Angeles, CA.
Louisville, KY.
Manchester, NH.
Memphis, TN.
Miami, FL.
Milwaukee, WI.
Mobile, AL.
Nashville, TN.
New Haven, CT.
New Orleans, LA.
New York, NY.
Norfolk, VA.
Ogden, UT.
Omaha, NE.
Philadelphia, PA.
Portland, OR.
Poughkeepsie, NY.
Providence, RI.
Raleigh, NC.
Reno, NV.
Richmond, VA.
Rockford, IL.
Sacramento, CA.
Saint Louis, MO.
Saint Paul, MN.
San Antonio, TX.
San Diego, CA.
Savannah, GA.
Scottsdale, AZ.
Seattle, WA.
Sioux Falls, SD.
Spokane, WA.
Springfield, MO.
Staten Island, NY.
Tampa, FL.
Tempe, AZ.
Texarkana, AR.
Topeka, KS.
Trenton, NJ.
Tulsa, OK.
Tupelo, MS.
Washington, DC.
Wichita, KS.
Wilmington, DE.
Worcester, MA.
Select State from below:
---
Popular USA Zip Codes
---