5 Stewart Regional Blood Center Locations
Interactive Map of Blood Donation Centers and Drive Locations
The Stewart Regional Blood Center has been serving the greater East Texas community for more than 55 years. It has six different collection facilities throughout the service area, including Longview, Lufkin, Marshall, Mount Pleasant, Paris, and Tyler. The Center's mission is to provide a safe and sufficient blood supply to the community As the primary blood center serving 24 counties, Stewart Regional Blood Center is responsible for meeting the demand for over 200 units of blood daily by patients in 30 healthcare institutions. Mobile units travel throughout the region to assist the facilities in collecting over 35,000 units of blood annually. Approximately 50% of all units are collected on mobile drives. The Center has three mobile coaches (self-contained air conditioned/heated blood collection unit), and five passenger vans (transport staff and equipment for on-site blood drives). Since 1985, Stewart Regional Blood Center's HLA (Human Leukocyte Antigen) Laboratory, the only crossmatching laboratory in greater East Texas, has provided tissue typing for over 347 East Texas Medical Center renal transplants. Stewart Regional Blood Center, in conjunction with the National Marrow Donor Program, also operates a Marrow Donor Registry, which to date has matched 40 marrow donors with recipients from all over the world.
Other Blood, Plasma & Cord Companies
---
Paid Plasma USA Regional Map
---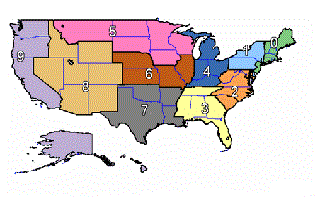 North East
Mid Atlantic
South Atlantic
South East
East North Central
North Midwest
West North Central
West South Central
Mountain
West Coast
Select Popular Cities from below:
---
Albuquerque, NM.
Anchorage, AK.
Asheville, NC.
Atlanta, GA.
Austin, TX.
Baltimore, MD.
Bangor, ME.
Baton Rouge, LA.
Billings, MT.
Birmingham, AL.
Boise, ID.
Burlington, VT.
Canton, OH.
Cedar Rapids, IA.
Charleston, SC.
Charlotte, NC.
Chattanooga, TN.
Cheyenne, WY.
Chicago, IL.
Cincinnati, OH.
Cleveland, OH.
Colorado Springs, CO.
Columbus, OH.
Dallas, TX.
Denver, CO.
Duluth, MN.
Eau Claire, WI.
El Paso, TX.
Eugene, OR.
Evansville, IN.
Pittsburgh, PA.
Fargo, ND.
Fort Myers, FL.
Grand Rapids, MI.
Harrisburg, PA.
Honolulu, HI.
Houston, TX.
Huntington, WV.
Indianapolis, IN.
Jackson, MS.
Jacksonville, FL.
Lansing, MI.
Las Vegas, NV.
Lexington, KY.
Lincoln, NE.
Little Rock, AR.
Los Angeles, CA.
Louisville, KY.
Manchester, NH.
Memphis, TN.
Miami, FL.
Milwaukee, WI.
Mobile, AL.
Nashville, TN.
New Haven, CT.
New Orleans, LA.
New York, NY.
Norfolk, VA.
Ogden, UT.
Omaha, NE.
Philadelphia, PA.
Portland, OR.
Poughkeepsie, NY.
Providence, RI.
Raleigh, NC.
Reno, NV.
Richmond, VA.
Rockford, IL.
Sacramento, CA.
Saint Louis, MO.
Saint Paul, MN.
San Antonio, TX.
San Diego, CA.
Savannah, GA.
Scottsdale, AZ.
Seattle, WA.
Sioux Falls, SD.
Spokane, WA.
Springfield, MO.
Staten Island, NY.
Tampa, FL.
Tempe, AZ.
Texarkana, AR.
Topeka, KS.
Trenton, NJ.
Tulsa, OK.
Tupelo, MS.
Washington, DC.
Wichita, KS.
Wilmington, DE.
Worcester, MA.
Select State from below:
---
Popular USA Zip Codes
---